Our Services
Go to We Solve Tax Problems
We Solve Tax Problems
Harvey is an IRS and State Tax Problem Resolution Expert and has established a reputation as a nationally recognized Tax Wizard for hire. Using his exceptional negotiation skills and technical expertise, he will solve your most stressful and complex tax problems.

Click

for a list of our tax services.
Go to Chief Financial Officer Services
Chief Financial Officer Services
Harvey is your CFO Guru who provides brilliant analysis to save time and money on operating all areas of your business and excels at providing exceptional business and financial strategies.

Click

for a list of our Chief Financial Officer (CFO) services.
Go to Trust & Estate Planning
Trust & Estate Planning
We provide a full suite of trust & estate planning services including: wills, trusts, creditor/asset protection, titling, using the LLC, family limited partnership (FLP) and limited liability limited partnership (LLLP), estate & gift tax returns, and Florida domicile implementation.

Click

for a list of our trust & estate planning services.
Meet Harvey
"Tax Wizard, CFO Watchdog, Financial Fixer"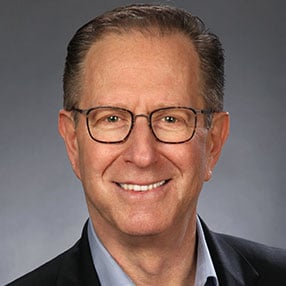 HARVEY I. BEZOZI, CPA, CFP®
Harvey I. Bezozi, CPA, CFP®, originally from New York and an honors graduate from the University of Maryland, started his career in Washington, DC working for Coopers & Lybrand (now PriceWaterhouse Coopers) and Peat Marwick (now KPMG), two of the largest and most prestigious accounting firms in the world.

While at Coopers & Lybrand he worked in the financial auditing department on clients including Georgetown University, CBS Television, National Public Radio, the State of Maryland, Washington Hospital Center, and SWIFT (Society for Worldwide Interbank Financial Telecommunication). Mr. Bezozi also worked on the complex Divestiture of AT&T (when AT&T split up to form the long-distance company and the local Bell operating companies). He received high recognition for his work here, especially in the area of assisting senior financial executives and engineers at AT&T develop better efficiency in their departmental accounting procedures, controls, and budgeting.

Deciding that he wanted to focus his career on becoming a tax expert, Mr. Bezozi then joined the tax department of Peat Marwick where he worked on the tax returns of many prominent political figures including a former U.S. Secretary of State, Secretary of Commerce, Presidential candidate, and Senator, savvy real estate developers and brilliant business moguls, and famous musicians, rock-stars, and athletes.

After leaving Peat Marwick, he joined forces with a retired veteran IRS agent and devoted his time to learning how to help individuals and businesses with federal and/or state tax problems. Mr. Bezozi has become one of the best in the country at resolving client tax problems. He has a knack for preparing extremely detailed and accurate paperwork and has been told so by several very experienced IRS employees that the documentation he submits is "the best they've seen yet." He also comes up with settlement plans that are very favorable to clients and are also very realistic to qualify for and stay in compliance with. Mr. Bezozi considers the work he does is an "art" not a "science." He has the many years of experience, and accordingly, the judgment required to solve the most complex types of cases that he is used to handling.

More recently, Mr. Bezozi has gotten back to his roots (working with clients of some of the largest and most prestigious accounting and law firms in the country) by becoming very involved in using his financial acumen both as a CFO Guru and Tax Wizard. Clients now continually hire him as their: (a) Concierge CPA / Outside CFO; (b) IRS & State Tax Resolution Expert; (c) Chief Business Strategist and Deal Structurer; (d) Special Counsel To Boards of Directors, Executive Committees, and CEOs; (e) Advisor To Businesses, Business Owners, Individuals, Families, Trusts and Estates, and Private Foundations; (f) Financial Strategist, Problem Solver, and Workout Specialist; (g) Forensic Tax Analyst and Expert Witness in Tax and Financial Planning Matters; (h) Director of Mergers, Acquisitions, and Reorganizations.
With over 35 years in dealing with the IRS, there is no person better than Harvey to solve your tax problems

Harvey is more than a CFO or a CPA, he is an exceptional business and financial strategist

Harvey specializes in multiple industries, from telecom to the entertainment industry

Harvey and his firm are dedicated to providing you the absolute best client experience and service
Testimonials
Our clients love our work and you will too!
N. S.
Chicago, IL (CEO of Debt Settlement Company)
D. J.
Birmingham, AL (Home Security Systems Executive)
Z. B.
New York, NY (NYC Supermodel)
S. M.
Greenlawn, NY (Retired Dentist)
M. L.
Boca Raton, FL (Prominent Social Worker)
G. K.
Garden City, NY (CEO of Insurance Company)
H. J.
Chicago, IL (Executive VP of Railroad Manufacturing Business)
G. T.
Los Angeles, CA (CEO of Engineering Company)
W. R.
Tampa, FL (Corporate Attorney)
B. L.
Skokie, IL (Midwestern Family)
K. P.
Boca Raton, FL (Management Consultant and Business Strategist)
B. J.
Whitehouse, NJ (Entrepreneur – Oil Wells, Medical Devices, and Bio-Pharma)
C. J.
Delray Beach, FL (Medical Professional)
T. M.
Hedge Fund Operations & Risk Executive (New York, NY)
E. M.
Construction and Real Estate Executive – Boca Raton, Florida